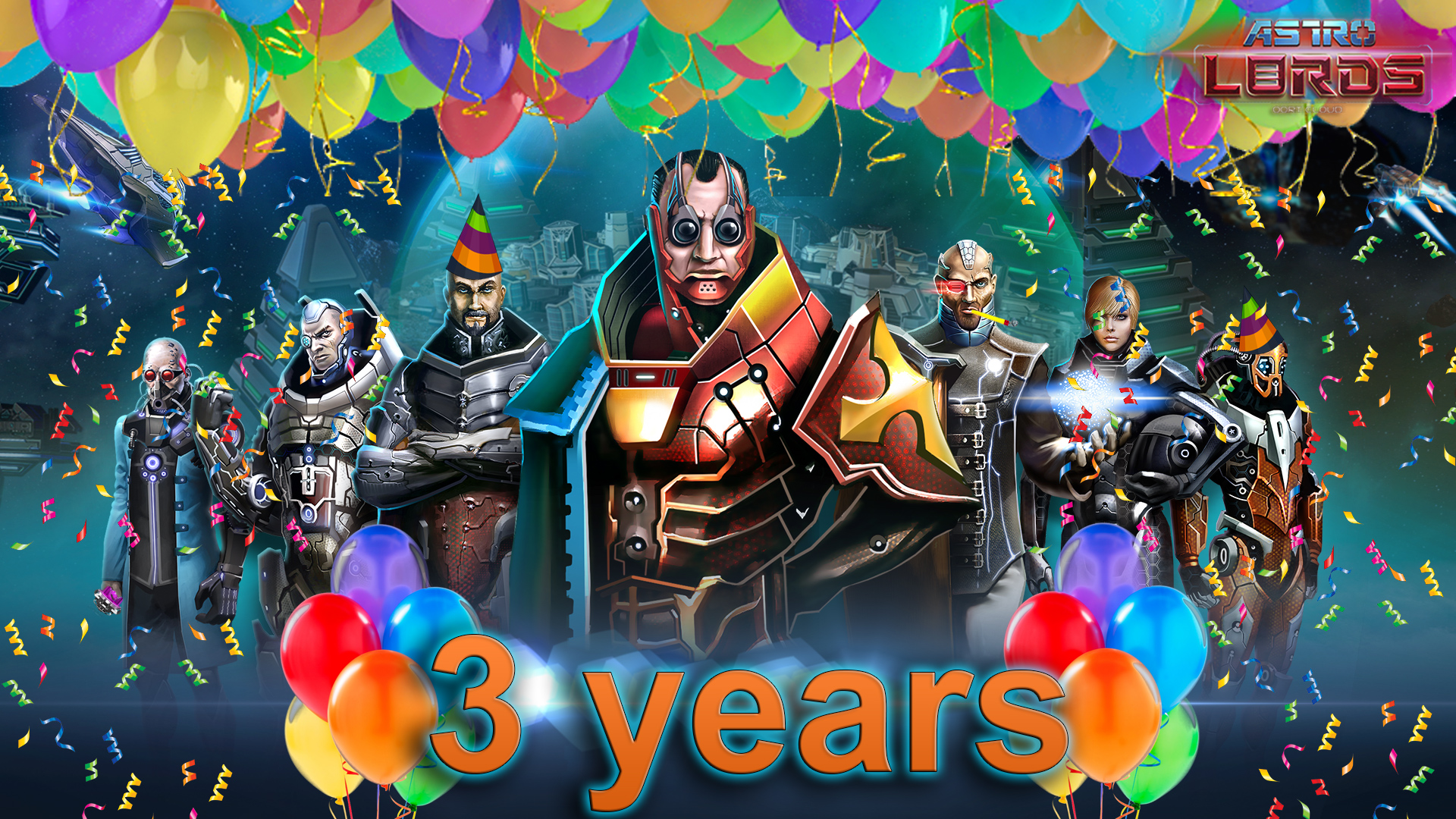 Three years ago, the first Lords felt the taste of victories and the bitterness of defeat. Allied attacks revealed who were your enemies and who were your friends, Lords dealt with the harshness of betrayal and found the shoulders of their true friends! The Cloud ceased to be the alien's patrimony, and now belongs to the Lords! The aliens retreated, hiding in space, attempting to avenge the defenders of the Earthly Commonwealth, in vain. Keep it up!
To celebrate this holiday in game, from May 30 to June 5 you'll benefit from:
1. 25% discount on all merchandise in the store. 75% discount on merchandise update. Addition of 6 items on each section of the store.
2. 33% discount on the purchase of premium asteroids and secondary asteroids.
3. 33% discount on all premium ships (including Fortress and Assassin). 50% discount on the dismissal of Captains and skill reset.
4. Double XP during battles in the Arena.
5. Special congratulations from your Advisers.
6. 100% acceleration for the study of Science, for production in factories and for extraction of crystals.
7. Time to recharge ammunition reduced by 30% for all Captains.
8. 90% discount on the activation of sciences Captain masteries.
9. 33% discount on all global services.