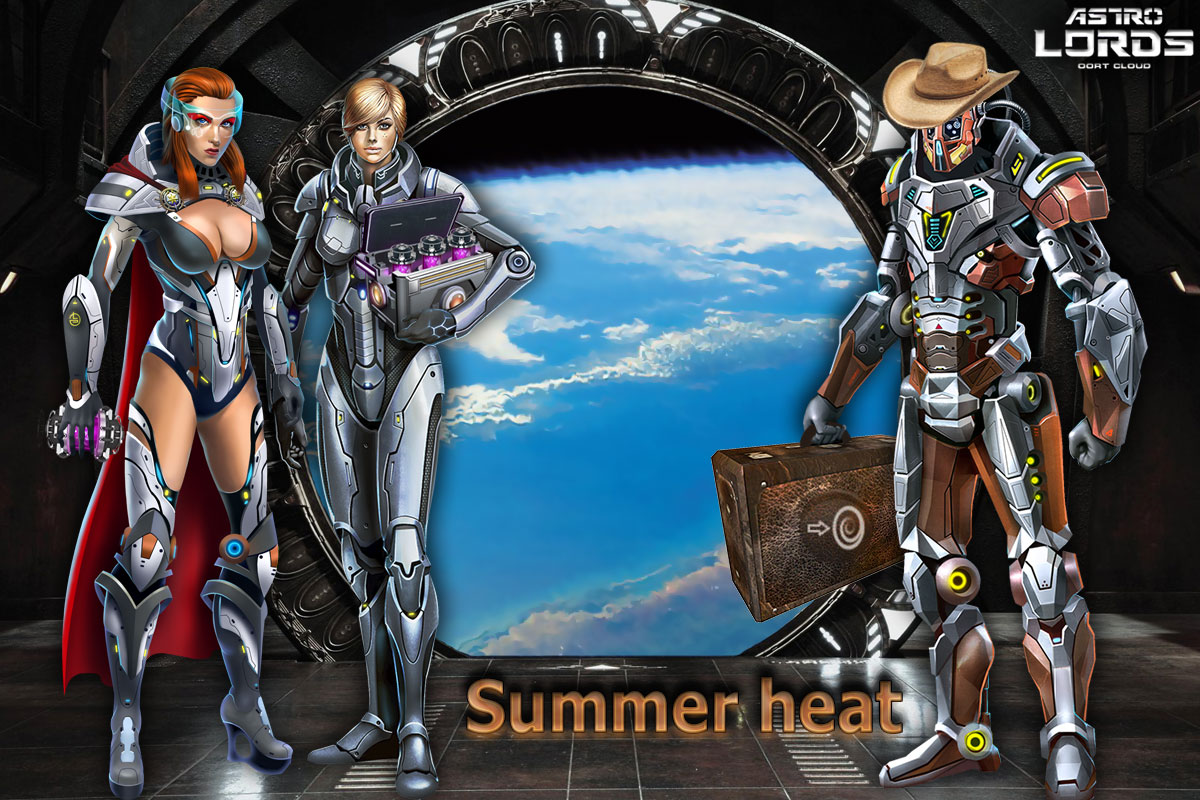 It's time to relax on the beach and enjoy the bright sunshine listening the waves sounds, or to gather your friends for a picnic.
After enjoying the summer, go to AstroLords - the "Summer Heat" is waiting for you!
The "Summer Heat" event starts at 16:00 (MSK) on July 26 and ends at 23:59 (MSK) on July 30.
There have been important changes an the energy engineering. Technicians introduced some alternative sources of energy production, which means - the production rate of electricity + 100%
Cyborgs began to massively leave their asteroids and move toward the planet Earth. Who would doubt that the massive reluctance to work led to a decreasing of the production of all factories -10%
Scientists ... like scientists. They do not know the words vacation, rest and sleep, so they have another achievement in their work, and they promise to all the inhabitants of the Cloud - the study science speed + 100%