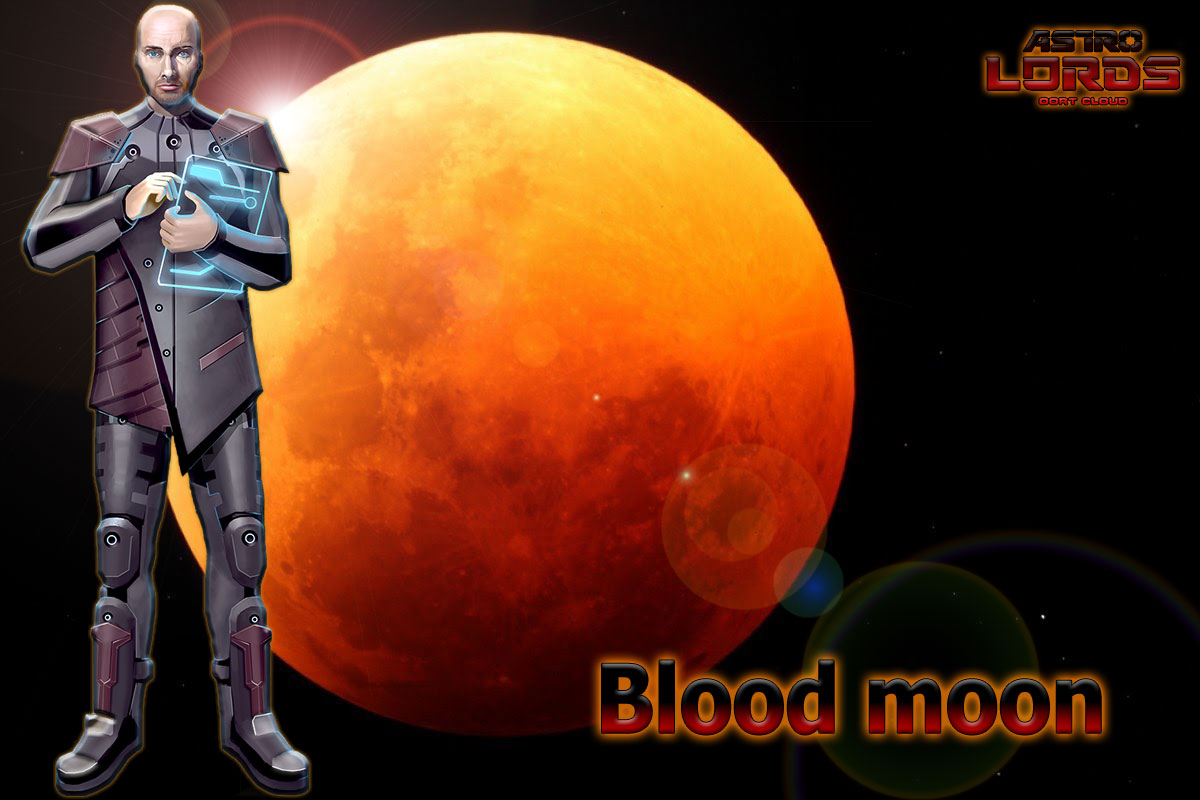 After a partial lunar eclipse called "Blood Moon" happened on August 7, 2017, the Traders Faction is in panic and starts a big sale due the prophecy. The Scientists Faction criticizes all sorts of prophecies and calls upon all Lords to take advantage of the confusion and panic among the Traders.
1. 50% off for all Premium Asteroids
2. 40% off for all assortment at the Store. 50% off for updating the Store. Added +3 additional cells in each section of the Store
3. 50% off for all Premium ships
4. 75% off for dissmising captains and resetting their skills
5. up to 70% for special Packs at website. Added some additional Packs (Tritium Premium Asteroid, artifact slots limit, etc.)
Scientists know that on August 15th the Traders will understand their mistake and will stop panic and the sale!