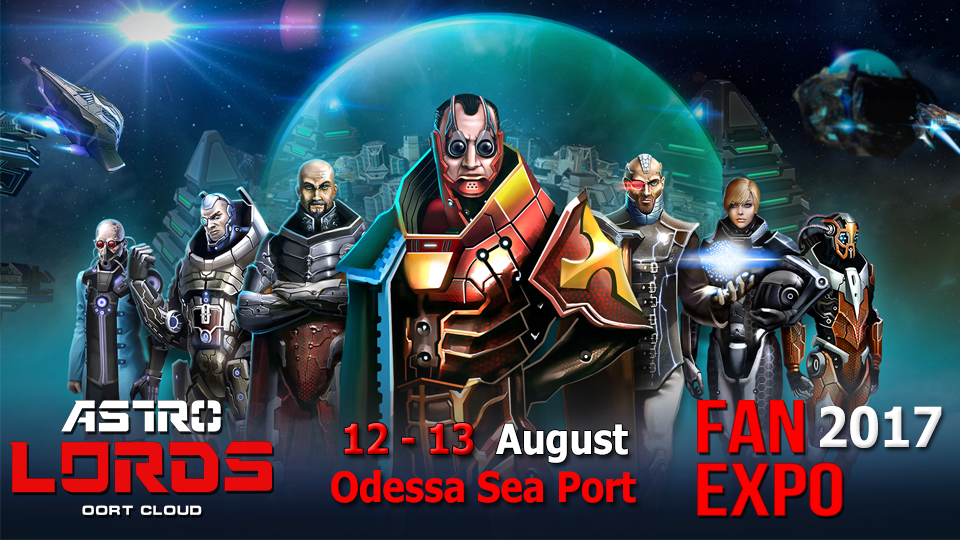 Dear Astrolords!
We are glad to inform you about the participation of the AstroLords team as a partner in the unique event Fan Expo Odessa 2017, which will be held August 12-13, at the Concert and Exhibition Hall of the Odessa Sea Port.
Fan Expo Odessa is a unique event dedicated to films, series, comics, cartoons, anime, desktop and video games, literary fiction, cosplay and other modern hobbies. Annually, the event is visited by thousands of participants from all  Ukraine, as well as near and far abroad.
See you at Fan Expo Odessa 2017!