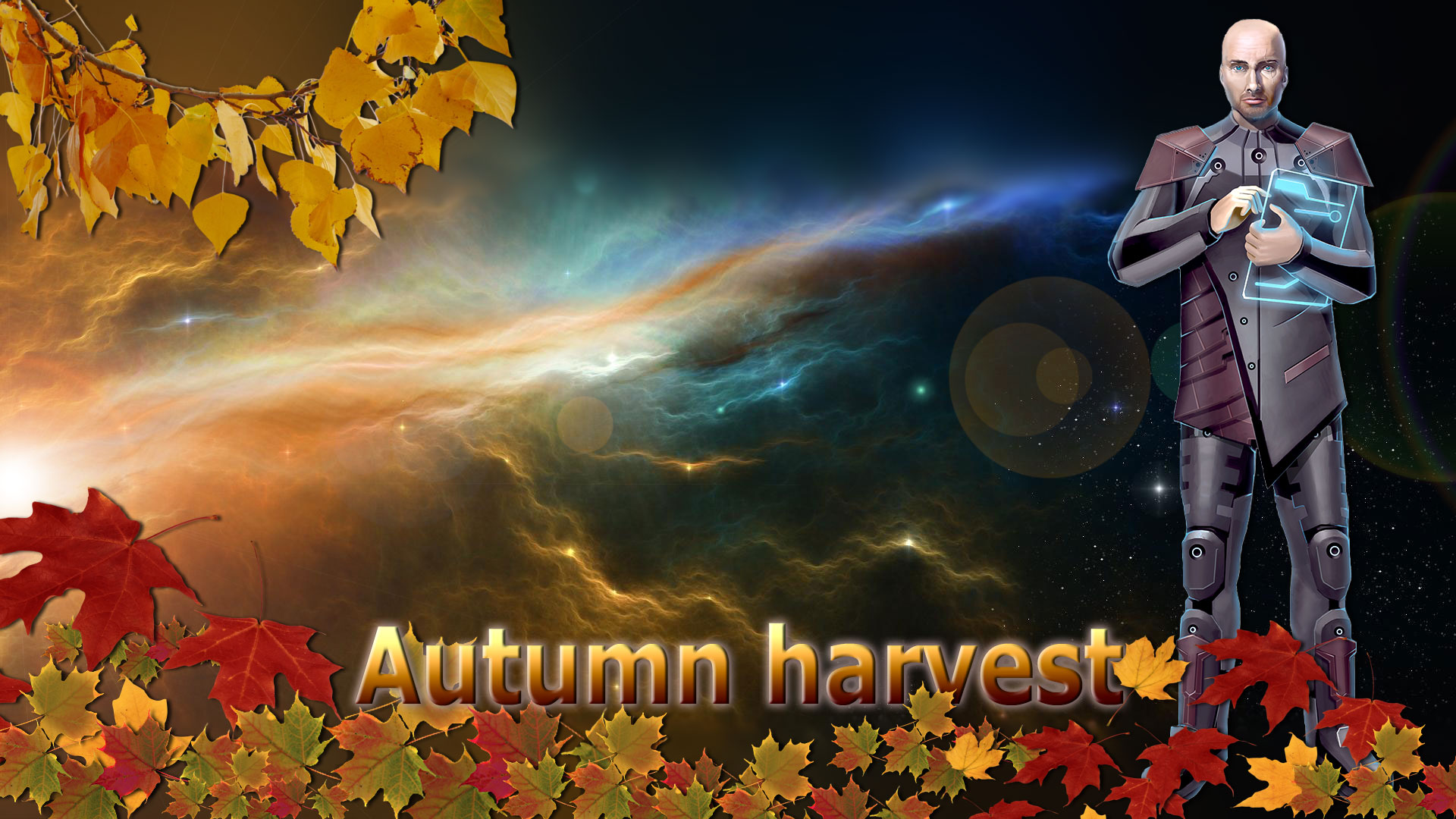 When the cold autumn comes, it's time to warm yourself up with a hot and pleasant event - Autumn harvest.
From September 28th to October 1, the following promotions and discounts will act in the Cloud:
1. Make payments with the Xsolla payment system (credit cards, mobile pay and qiwi wallet) and receive +100% deuterium more!
The Xsolla offer is available at http://en.astrolords.com/purchase from September 28th to October 1st.
(except the deuterium beaker).
2. Discount for resetting skills and dismiss captains - 80%
3. Discount for the all assortment at the Store - 30%. Discount for the Store updating - 50%. Added +3 additional cells in each section of the Store.
4. Amount of Credits, collected from boxes in battles, is increased 5-fold.
5. Production speed of all factories + 50%
6. Discount for the price of sciences activation - 25% (except for the sciences, which have 50 developmental levels).
Warm up yourself, Lords!