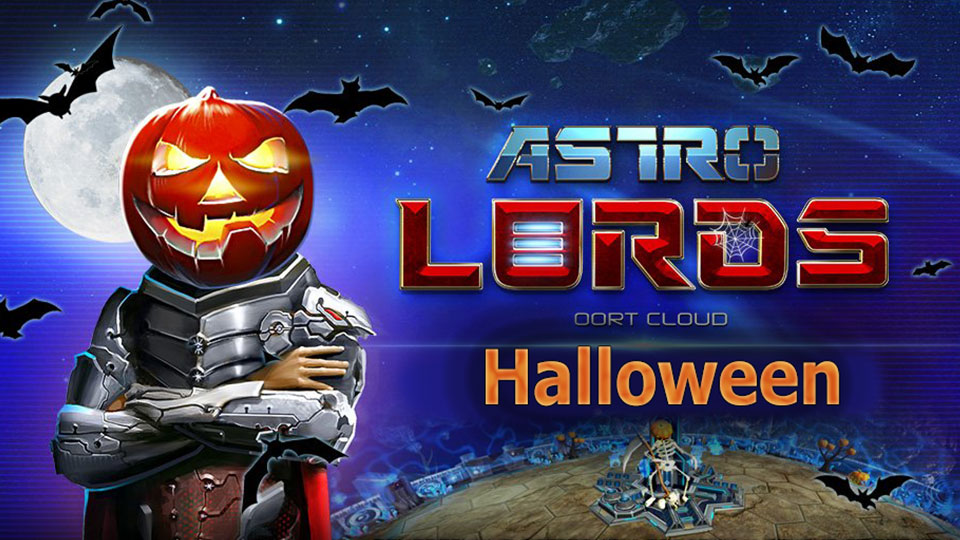 Day by day, the holiday, from which some Lords feel uncomfortable, become closer and closer. It is rumored that the aliens have created a new plan to enslave the Oort Cloud, and each Lord must be ready to repel the threat. But do not be scared, because the Earth Fleet has prepared a number of bonuses to help our reinforcing in the Cloud!
From October 27 to 30, the following promotions will act in the Cloud:
- Make payments with the Xsolla payment system (credit cards, mobile pay and qiwi wallet) and receive + 100% deuterium more!
The Xsolla offer is available at en.astrolords.com/purchase (except the deuterium beaker).
- Each Lord will receive 50 000 microchips and 25 000 minibots after purchasing any deuterium pack (except the deuterium beaker). The bonus is available once per account. The resources will be credited on account within a few days after October 30.
- Discount for all assortment of the Store - 30%. Discount for the Store updating - 50%.
- Discount for reset skills and dismissal of captains - 75%
- Energy production on all asteroids + 100%