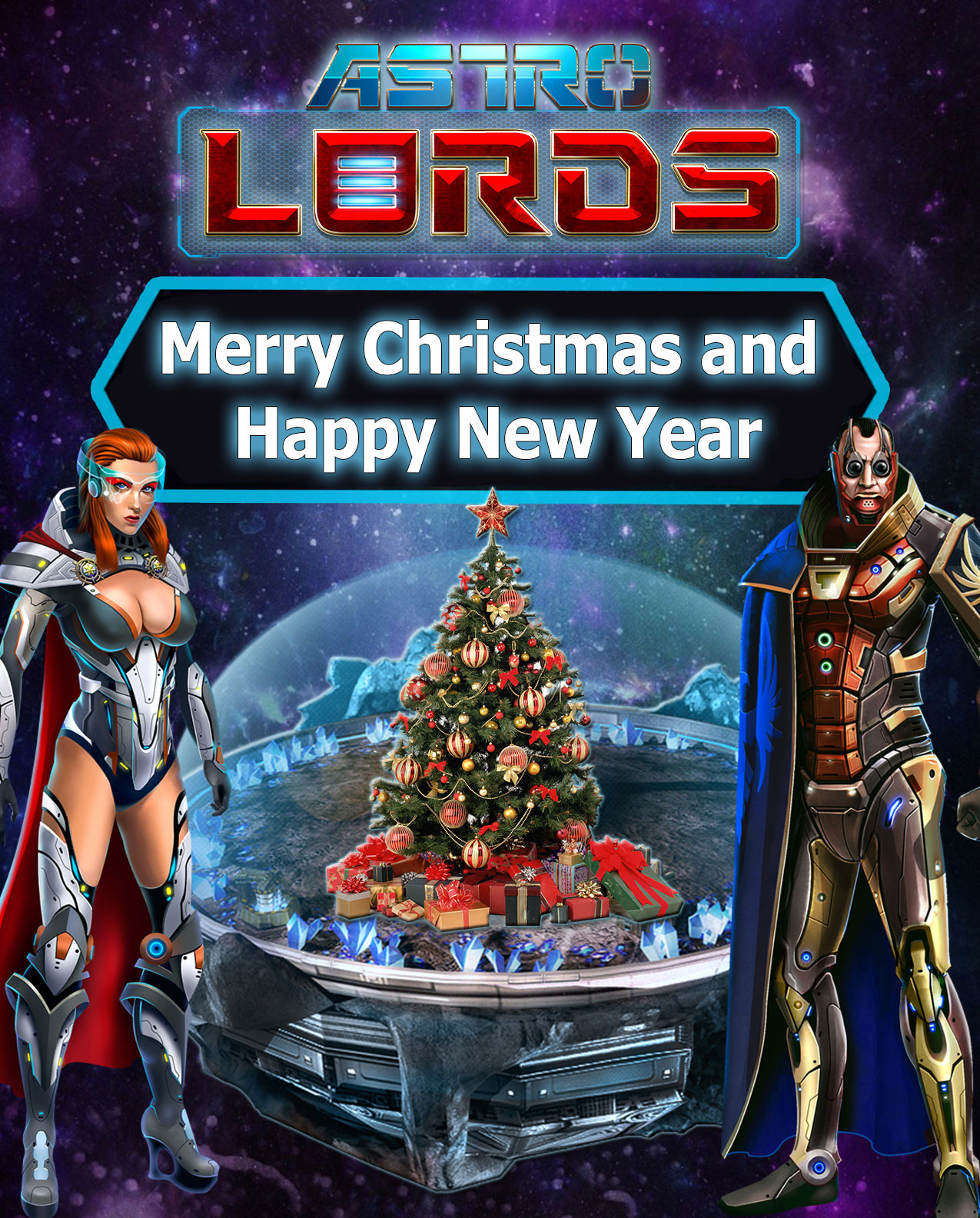 Let the whole coming year will be full of pleasant events in the Oort Cloud, successful discoveries in the nebulas, pleasant and frequent meetings with the "green" aliens, great achievements and an incredible journeys!
We wish you only good news from the Advisors, colorful resting and unforgettable holidays!
From December 25, 2017 to January 08, 2018 a lot of nice events await for you - discounts, quests and other gifts:
1. Make payments with the Xsolla payment systems (credit cards, mobile pay, qiwi wallet, etc.) and receive +100% deuterium more! (except the deuterium beaker). The Xsolla offer is available at en.astrolords.com/purchase (except the deuterium beaker).
2. Increase and boost:
The first stage - from 25 to 31 December 2017:
- crystals mining + 100%
- speed of building construction and building upgrade + 100%
- electricity production + 100%
- experience in the TDM mode battles + 100%
The second stage from 01 to 08 January 2018:
- science study speed + 100%
- production of cyborgs, microchips and minibots + 100%
- experience in the TDM mode battles + 100%
3. Holiday greetings and the special quests from your Advisors.
4. Discount for resetting skills and captain's dismissal -75%
5. Discounts -25% on:
- all assortment at the Store. Added 6 additional slots
- premium asteroids purchase
- global premium services, except for premium ships
6. Activation price of all sciences -33%
7. Purchase of premium factories and premium Starbase, as well as the premium Starbase upgrading, -30%
Happy Holidays!