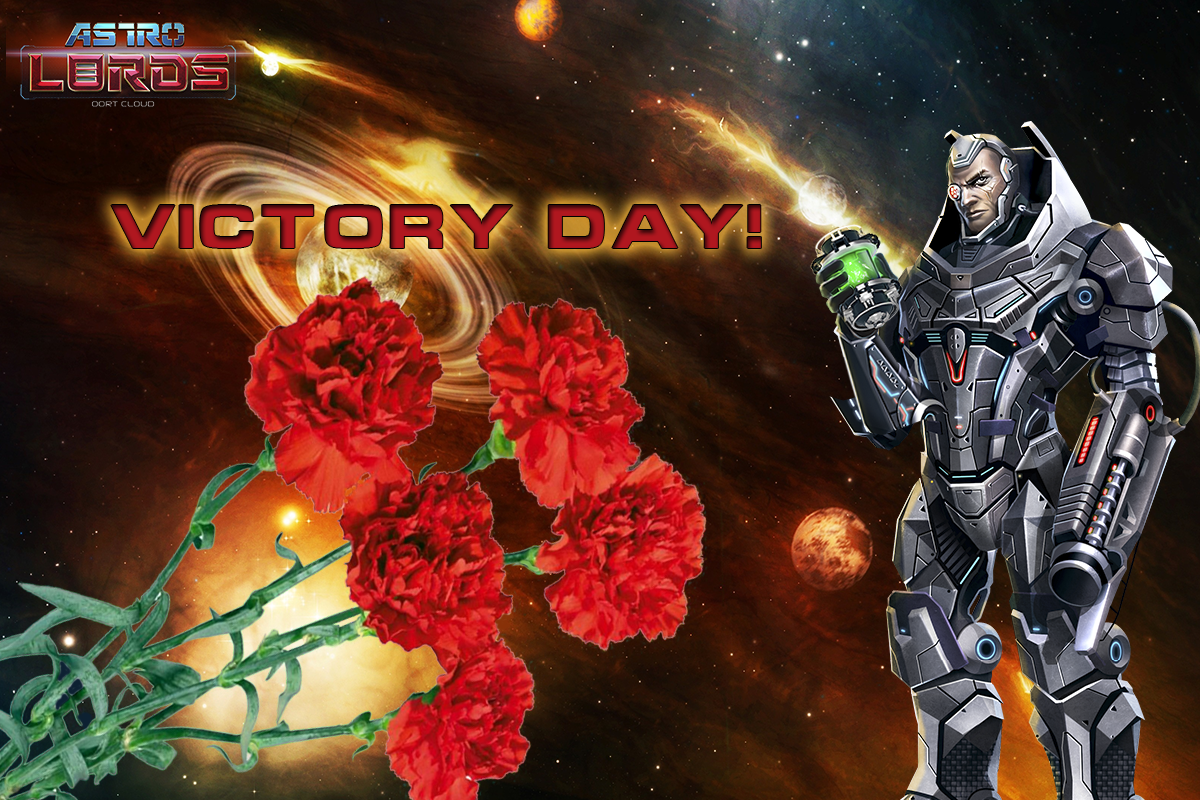 Astro Lords! Congratulations on the Victory Day!
Let valor, honor and courage be always in the heart of every Lord and drive to new feats and achievements.
To celebrate the holiday, from May 9th to 13th there will be following events in the game:
1. Making payments through Xsolla payment systems, you will receive +100% of deuterium free!
2. The celebrating quest.


3. The Earth Fleet has prepared holiday bonuses:
- 10% damage to the hull of all ships
+ 15% min / max damage of all weapons
+ 50% to production rate in factories
+ 25% to the rate of extraction of crystals
- 25% discount for all assortment in the Store
4. A special bonus, watch the Arena and be ready.