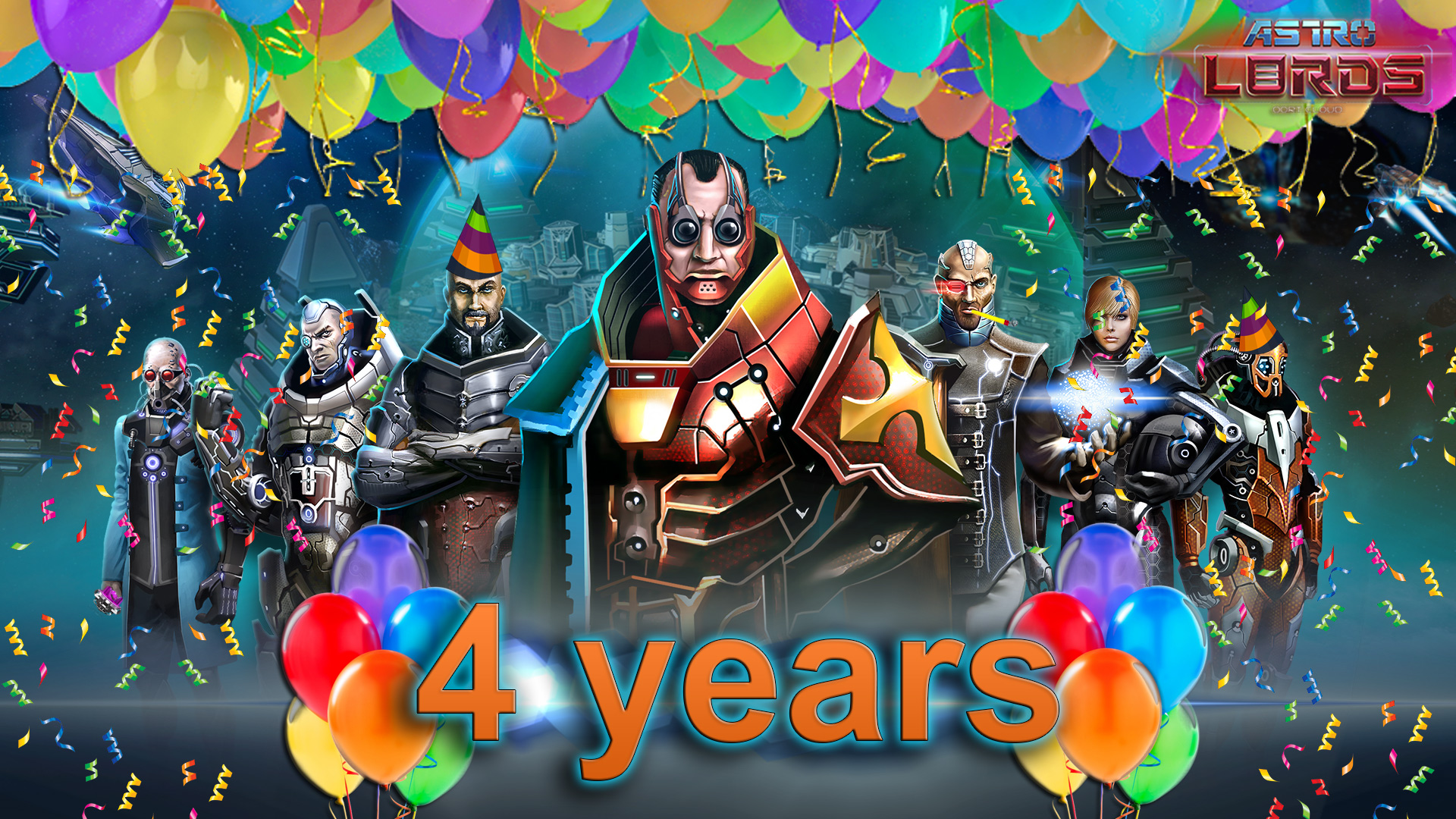 Four years ago, the first Lords felt the taste of victory and the bitterness of defeat; allied attacks helped to find out who is enemy or friend, tried out the bitter knife of betrayal and the support of faithful friends! The Cloud has ceased to be an alien patrimony, they learned - Lords are leaders here now! And they retreated, hiding in space, with vain attempts to revenge the defenders of the Earth Commonwealth. Keep it up!
In honor of the holiday, from May 30 to June 3 the following events will hold in the game :
1. Making payments through the payment systems WebMoney and Xsolla, you get + 100% deuterium for free! (except for the deuterium bulb package)
2. Discount for the purchase artifacts in the store - 33%. Discount for the update of the store is 75%. Added +6 additional cells in each section of the store.
3. Double experience in battles in the Arena.
4. 50% discount for the dismissal of captains and skill dropping.
5. Discount for activation price of all sciences is 33%.
6. Discount for gobal premium services, except for premium ships -25%.
7. Discount for the purchase of premium ships -10%.
8. Discount for the purchase of premium asteroids, including secondary - 33%.
9. Special congratulations from your Advisers.
10. The speed of studying science, factories production and mining crystals + 100%!
11. In honor of the holiday of the Astrolord every day until June 3, 2018 you can experience on your Captains the bonuses of gold artifacts:
- 30.05 bonus of the golden artifact Turbine - cool-down period of the ship's movement in battle - 50%;
- 31.05 bonus of the golden artifact Collision System - damage dealt by ram + 100%;
- 01.06 Gold Reactive Fugas bonus - all rockets (except multi-headed dragon) flight speed + 70%;
- 02.06 Gold Energy Shield bonus - increase ship shield + 30%;
- 03.06 Gold Core Module bonus - basic ammunition aboard ship + 50%.