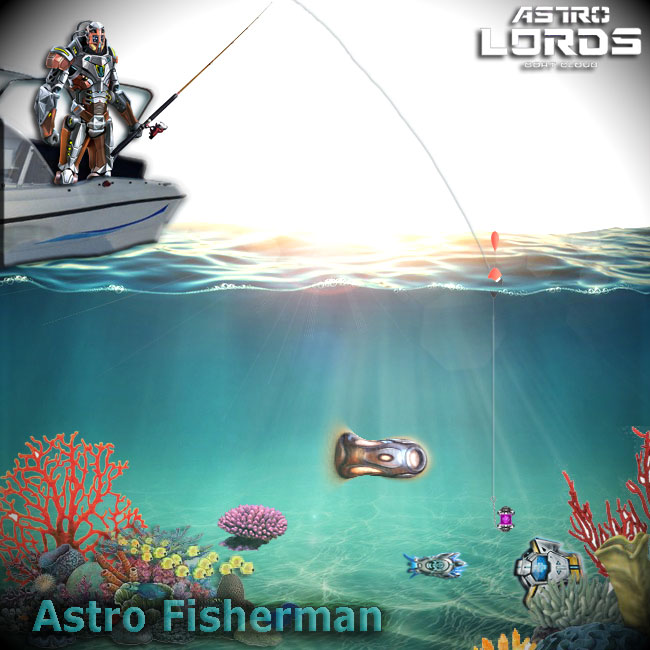 Every Astro Fisherman dreams of a big catch and of course about some rest. From 8th to 11th July in honor of the Fisherman's Day, all Lords can take a deep breath, wear rubber boots, throw a bait and try to catch luck by the tail.
1. Discount for all improvements at the Store - 25%. Added 6 additional slots.
2. Some silver artifacts appears in Surprizes with an increased chance.
3. Discount for activation of all sciences - 33%
4. The chance of finding runes, officers and artifacts in the Unusual Nebula is increased by 5 times.
5. The speed of extraction of crystals + 50%