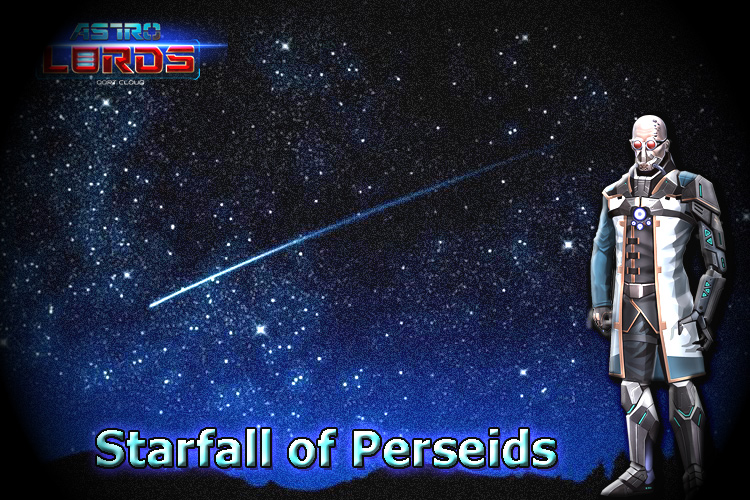 The warm and carefree summer days are coming to an end, but everything is not so peaceful in space. A meteor shower, of which half of the Earth population has not heard, has become something frightening and carrying a disaster. And all because this year it is larger than usual.
Traders try to sell their stocks as soon as possible in order to buy tickets and fly away from the Earth. Not only merchants, even the interstellar guard, who was closely monitoring the problem areas and wormholes, did not go to their posts. The robbers rejoice, now the speed of missions will grow, and it was much easier to make a raid. The employees decided that there is nothing to work for either, it is better to spend the remaining time with the family or to drink the famous Martian rum. But on this all the troubles did not end... the Greens and their leaders decided to strike the Lords at the most inopportune moment.
In honor of this event in the game, from 11 to 13 August, will be the following actions:
1. Discounts for the whole store -50%.
2. Discount for all premium ships -10%.
3. The missions outside the radar are accelerated twice.
4. The speed of pirate raids is 10 minutes.
5. Resetting skills and dismissing captains -75%
6. Energy production on all asteroids falls by -25%
7. The number of credit Bosses on the Arena has increased.
We are sure that the plume of dust particles released by Comet Swift-Tuttle does not carry any danger and it is necessary to take advantage of this situation.