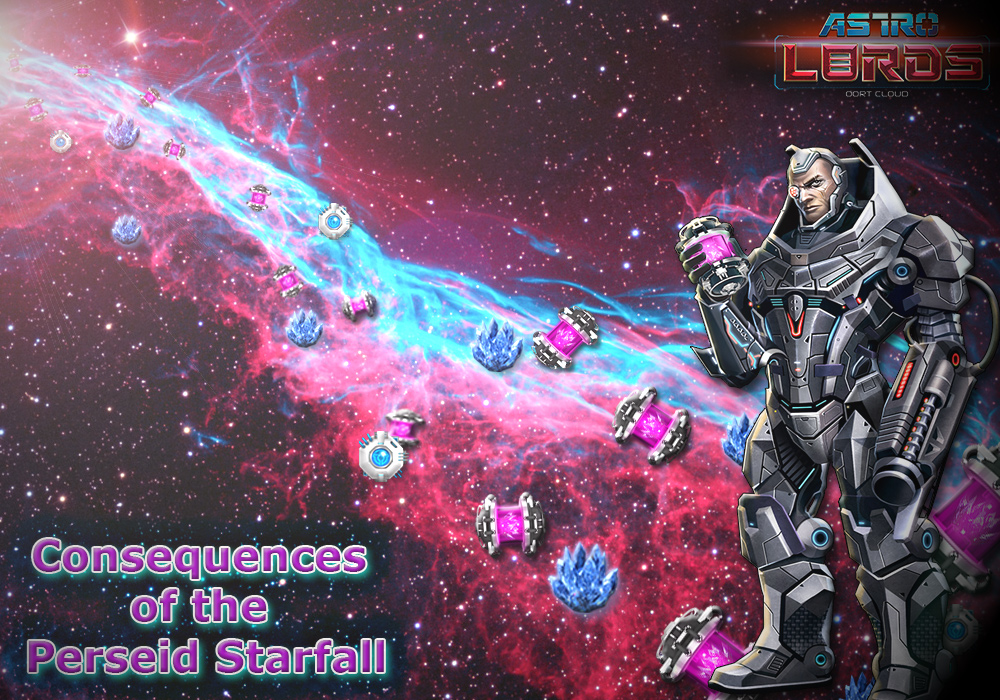 Because of the general panic, not all Lords are aware that the meteor shower has already become a cult. This phenomenon brought to the Cloud so much resources that traders do not know where to put goods. While scientists are confused from this incident, we advise you to act and not lose the opportunity to become a tycoon.
From August 14th till August 19th, the following actions take place:
1. In the nebula of crystals and microchips, you can find twice as many resources.
2. The research missions are accelerated twice.
3. Production of cyborgs and Nano factories accelerated + 100%
4. Acceleration of maneuver is reduced from 100 to 50 deuterium.
5. Due to the abundance of resources and inflation when buying deuterium through WebMoney and Xsolla you get 100% bonus deuterium!
Panic is a panic, but enrichment according to the schedule.