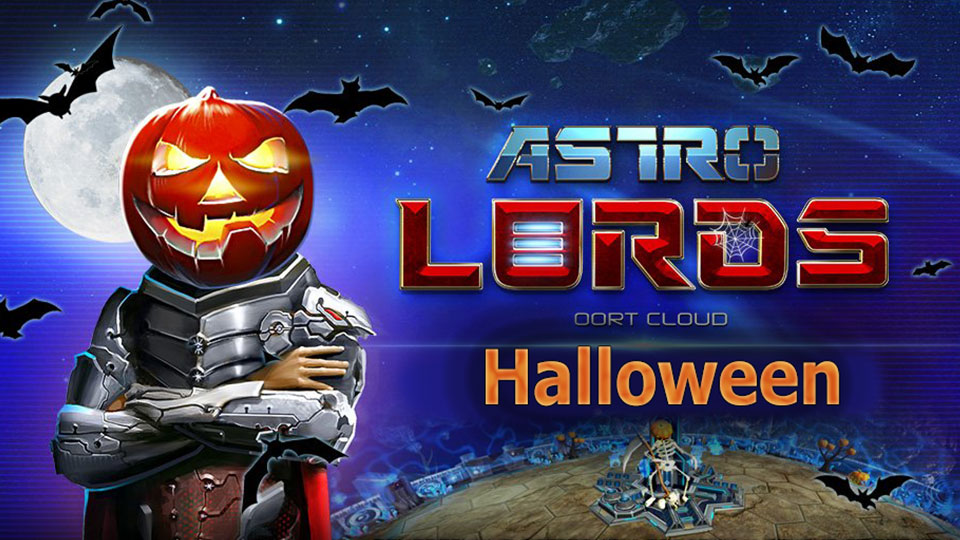 Pumpkin's eyes are filled with a fiery glow, and hordes of bats are flying all over. Fear and the smell of chaos are in the air. The mystical holiday knocks on the porthole of each Lord, reminding of its arrival.
The Earth Fleet, along with Merchant Faction, has developed some extra measures to prepare the Lords for the boiling cauldron. So, from October 26 to October 28, the following actions will take place in the game:
1. The game will include special holiday effects.
2. Making payments with Xsolla payment system, you will receive +100% deuterium for free!
3. Discount for the all assortment of the store - 30%. The cost of store updating is reduced: basic - 2, unique - 4, improvements - 10.
4. Discount for skills reset and dismissal of captains is 75%
5. Training of captains for deuterium is now 90% cheaper.
6. Crystal extraction rate + 100%
7. Discount for premium ships -10%
8. Discount for activation of all sciences -33%