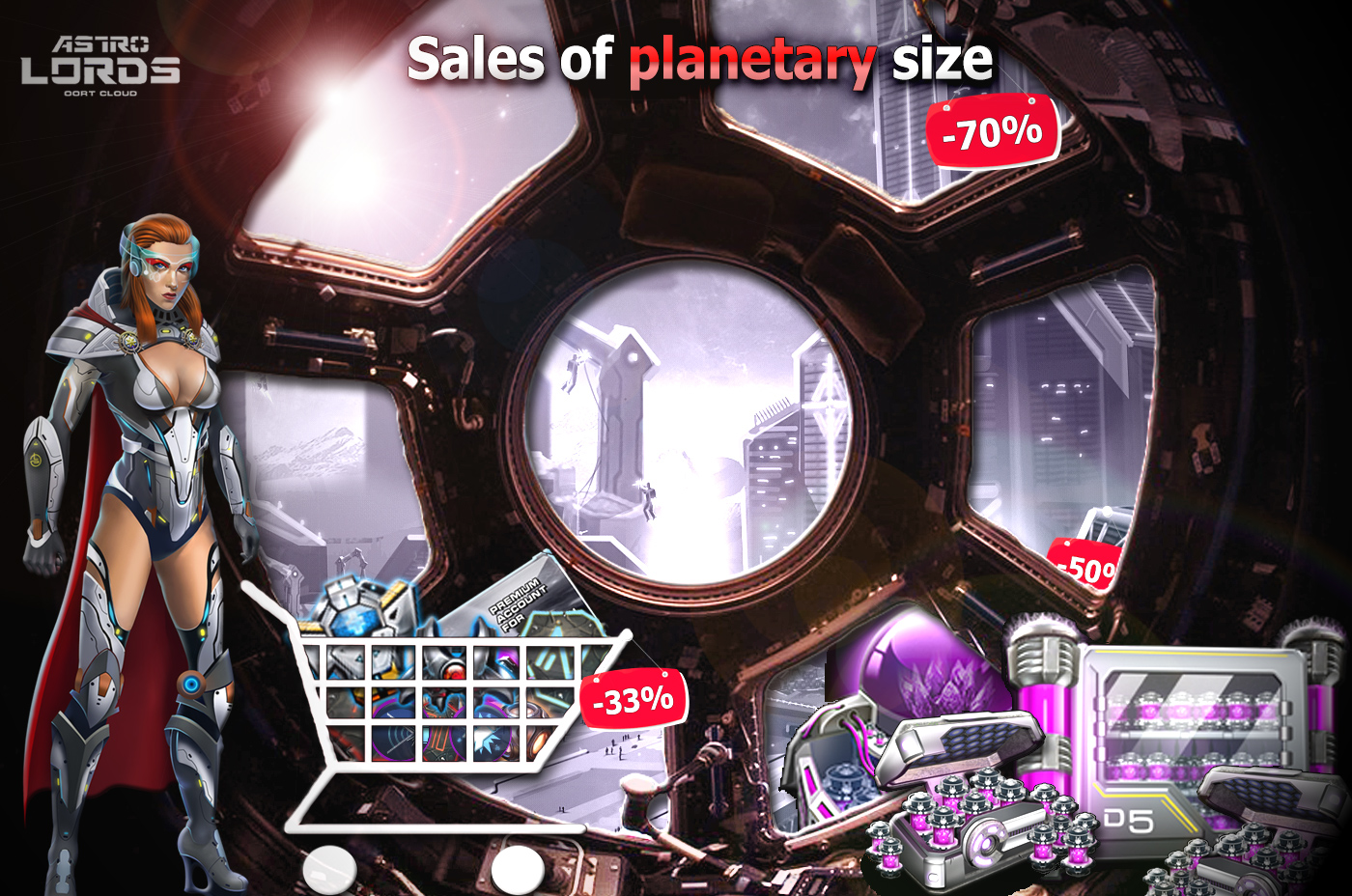 Sales of planetary size!
Only from November 23 to November 27 each Lord can get necessary improvements with huge discounts.
1. Make payments with the WebMoney and the Xsolla payment systems (credit cards, mobile pay, qiwi wallet, etc.) and receive +100% deuterium for free! (except the deuterium beaker)
Each Lord who makes a payment of $100 and more will receive a premium account for 3 months as a gift , or 3 months of prolongation if a premium subscription is active.
2. First time, in special offers on astrolords.ru/promo, all promo-packs are available with a discount up to -75%
3. -33% for the price of all sciences activation.
4. Experience gained in Team Death Match battles increased by + 100%.
5. Discount for the all assortment at the Store - 33%.
6. -33% for all premium asteroids.
7. -30% discount in deuterium for the transition from normal to premium Starbase.
8. -30% discount in deuterium / tritium for upgrading all ammunition factories to level 10.
9. Discount on premium ships -15%, and discount for all global premium services -40%.