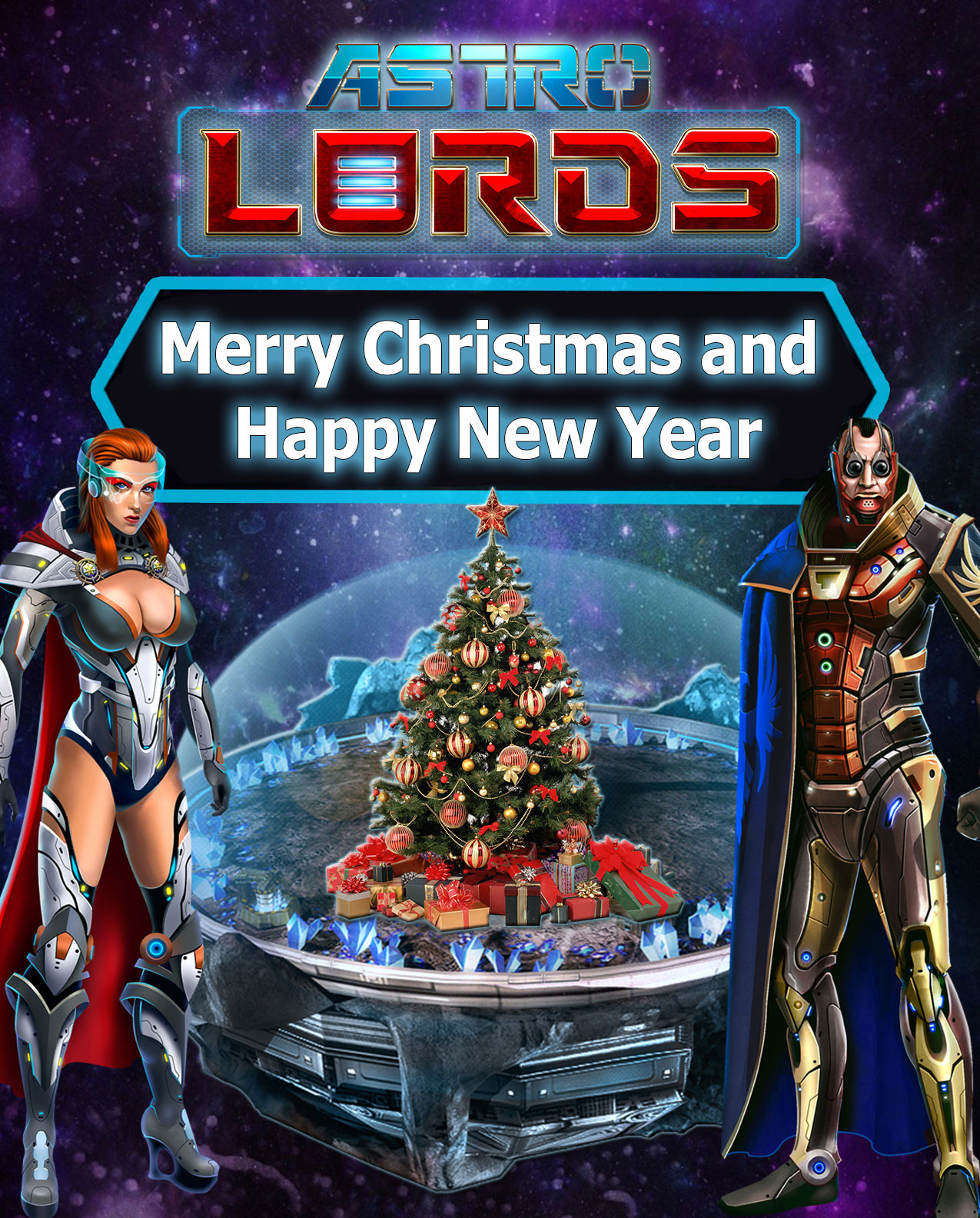 Dear Lords!
Astro Lords Team congratulates you on the holidays of Christmas and the New Year.
We wish the New Year 2019 brings good luck, be happy and full of pleasant surprises, great achievements and incredible journeys!
We have prepared a number of events that will act in the Christmas and the New Year period, follow our announcements!
From December 25, 2018 to January 7, 2019, a number of pleasant events await you: discounts, quests and other gifts!
1. The action  +100% deuterium using WebMoney and Xsolla payment systems starts (except the deuterium beaker).
2. Discount for skills resetting and captain's dismissal -75%
3. The chance of finding runes, officers and artifacts in the Unusual Nebula is increased x10.
4. Discounts -33% on:
- for the all assortment at the Store ;
- all premium asteroids.
5. Discounts -30% on:
- transition from normal to premium Starbase in deuterium;
- for upgrading all ammunition factories to level 10 in deuterium/tritium;
- changing faction.
6. Increases and accelerations:
- experience in TDM combat mode + 100%
- extraction of crystals + 100%
- science studying speed + 100%