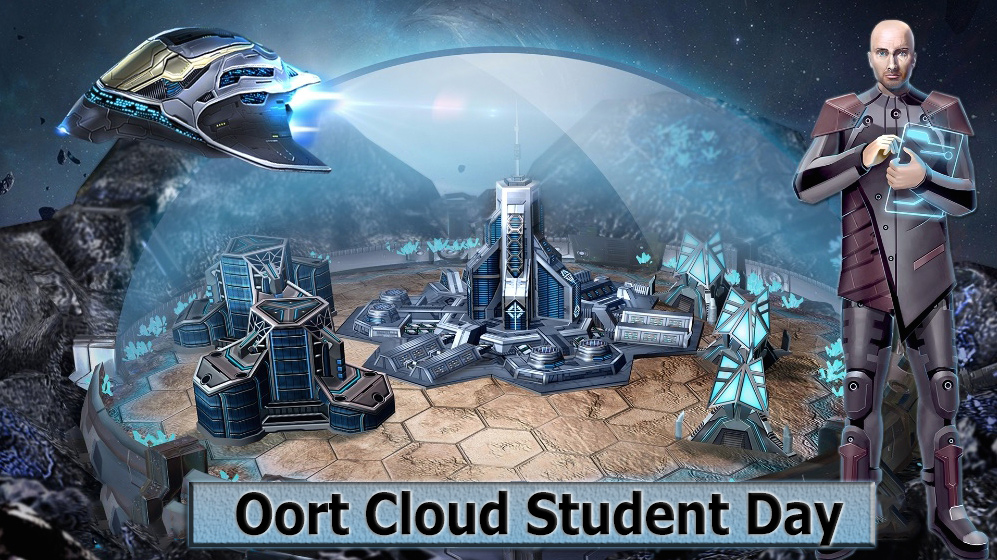 Astro Lords! In honor of the Students holiday, the Council of the Earth Commonwealth and the Faction of Scientists announced a general weekend and prepared for you some warm discounts.
From 01/26/2019 to 01/28/2019, these pleasant events await you:
- Action + 100% deuterium using WebMoney and Xsolla payment systems
- Sciences studying speed + 100%
- Price of all sciences activation -33%
- Chance of finding the runes, officers and artifacts in the Unusual Nebula increased by 3 times.
- Discount for acceleration of the asteroid maneuver -50%
- Explorers missions speed -50%
Permanent Improvements:
1. The cost of the Crystallite gold artifact and Repair Capsule has been reduced from 50,000 deuterium to 20,000 and 15,000 deuterium.
2. Global premium service "Increase inventory limit" now increases inventory limit by 75 (was 50) for 300 deuterium (there were 250 deuterium). The service activation limit has been doubled (from 10 to 20 activations).