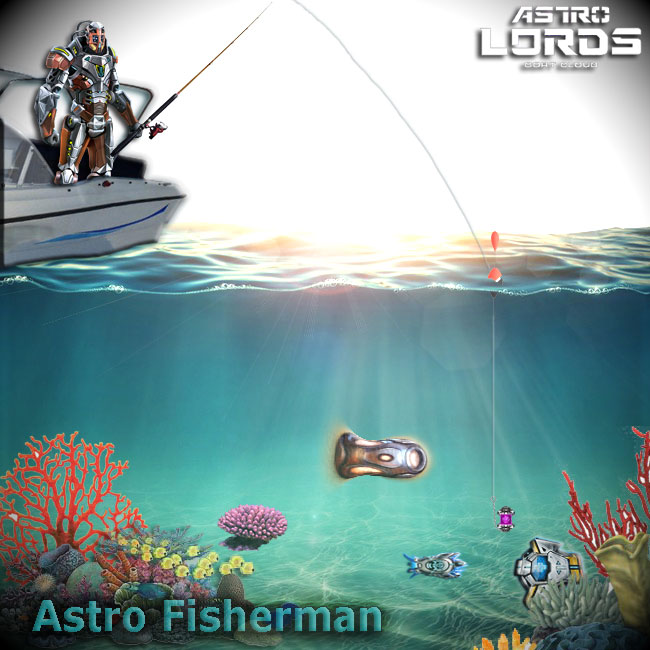 We hope that each of the Lords, who cann't do without a drive, emotions and an fish could catch his dream fish on World Fisheries Day, on June 27. Lords who couldn't sit at the reservoir and eat fish soup, will be able to enjoy the event and catch the luck by the tail!
In honor of the holiday in the game from June 29 to July 5, the following events will operate:
1. When buying deuterium through WebMoney and Xsolla, you get +100% bonus deuterium!
2. Significantly reworked the contents of surprises, officers can now fall, unique quests and more artifacts. Surprises can be purchased at ru.astrolords.com/promo in the Package: SURPRISES 10.
3. Promotion for holiday off packages -30% at ru.astrolords.com/promo
4. Discount -30% on improvement and transition to premium Star base.
5. The extension of the life of the secondary Asteroid is reduced from 100 to 75 deuterium.
6. The cost of changing fractions is 2 times reduced.
7. The chance of finding runes, officers and artifacts in the Unusual Nebula is increased 10 times.
8. Store discount -33%
9. Discount on dismissal and dropping skills -50%
10. The number of battles in the Arena has been increased.