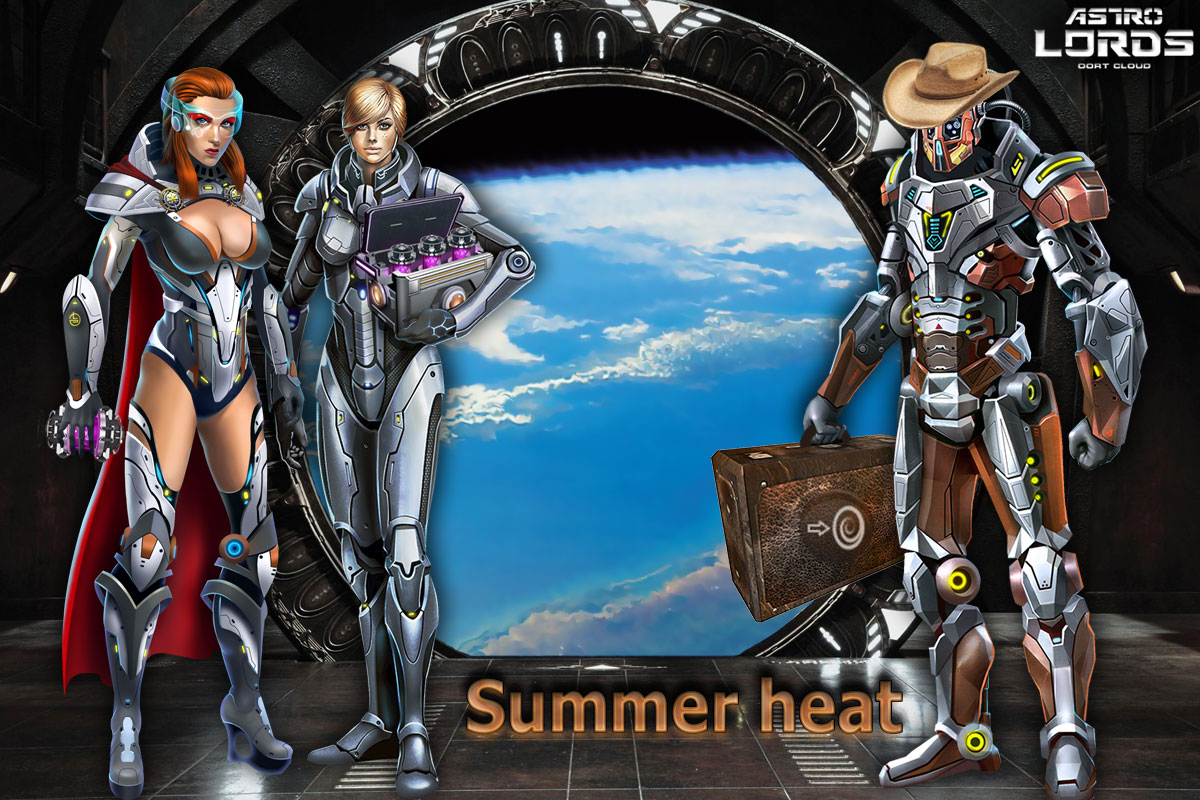 Every Lord who has seen bloody battles and smelled after the shot of Nuke would always like to be on the seashore and feel that he is at home, on Earth. We know how difficult it's for the Lords to fight every day with the hordes of the Aliens and always protect their asteroids from enemies, so the Traders Faction holds a number of actions in support of their defenders.
1. When buying deuterium through WebMoney and Xsolla, you get +100% bonus deuterium!
2. Discount on activation of Sciences -33%
3. Discount on the whole assortment of the Shop -33%
4. Discount on Holiday packages -30% at ru.astrolords.com/promo
5. 3x experience for the first win of the day.
6. Reduced cost to accelerate Starbase closing from 100 to 50 deuterium.
7. Crystal extraction rate +100%
8. Promotional battle mode in the Arena - a team battle against the Aliens.
9. Discount on skill reset and dismissal of Captains -75%
10. Discount 25% in deuterium / tritium while improving plants up to level 10.
11. Discount for premium service "Invisibility on the radar" -30%
Hurry up! The action may end at any time!