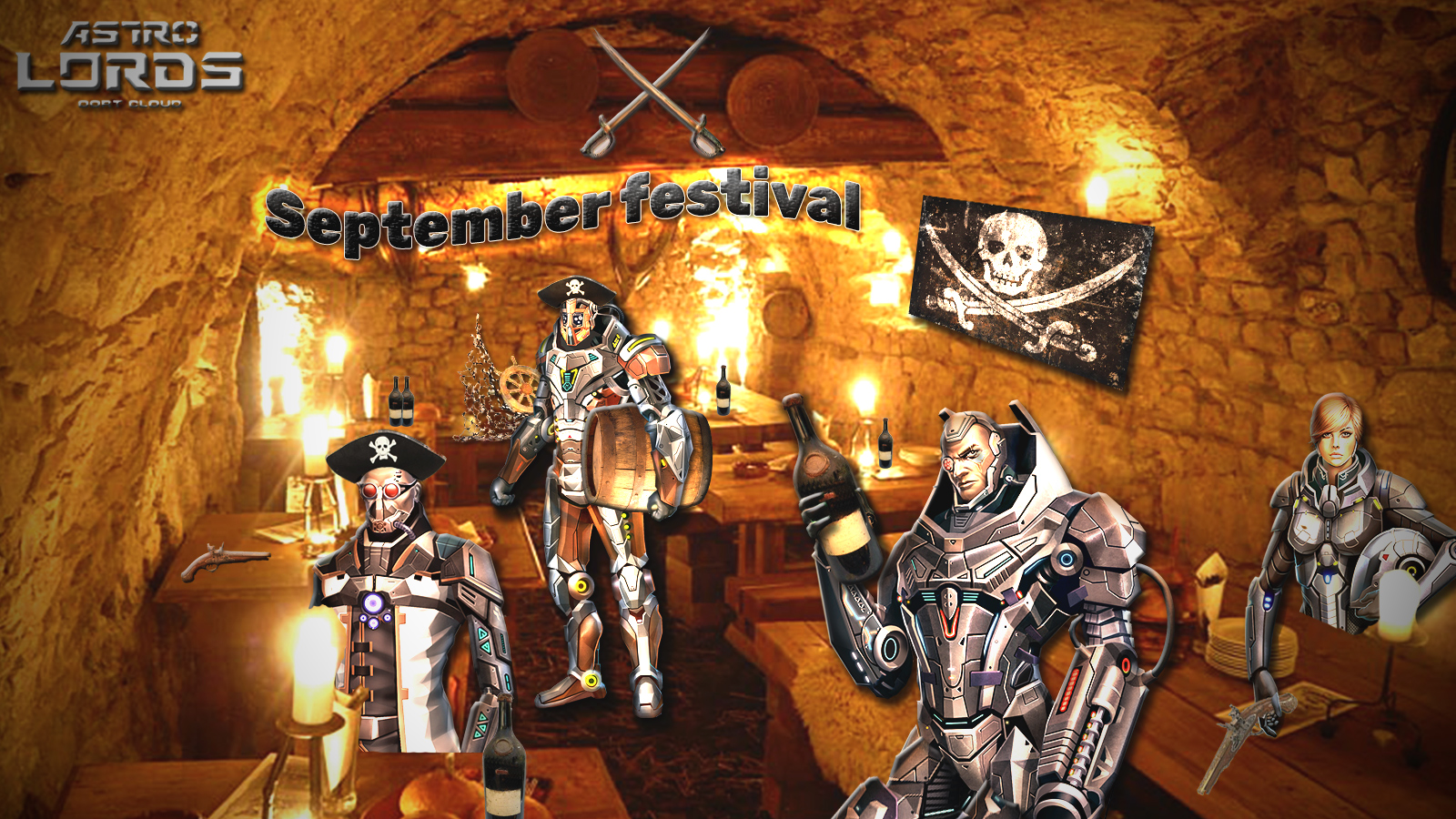 Yo,ho,ho and deuterium flask! Lord, only at this world famous festival in the Wies'n you can meet Pirates who look more like a barrel of rum, knock on MaB's and scream out that tomorrow they will fly to rob the Convoy Raid PVP.
From September 19-24, each Lord will be able to take advantage of the following discounts:
1. When you purchase deuterium through WebMoney and Xsolla, you get +100% bonus deuterium!
2. Discounts on the entire assortment of the Store -33%.
3. Discount on fraction change -75%
4. During the whole event, the Code of Honor is not valid.
5. Min/max damage of all weapons +10% for Lords who are in the Pirate faction.
6. Factory production +100%
7. The cost of creating and expanding the clan is reduced by 50%.
8. -30% discount in deuterium for the purchase of premium asteroids.
9. The speed of all missions outside the radar +100%
10. There is an increased activity of Aliens at their bases, which accumulate strength with the help of deuterium.
Full sails and dry powder!