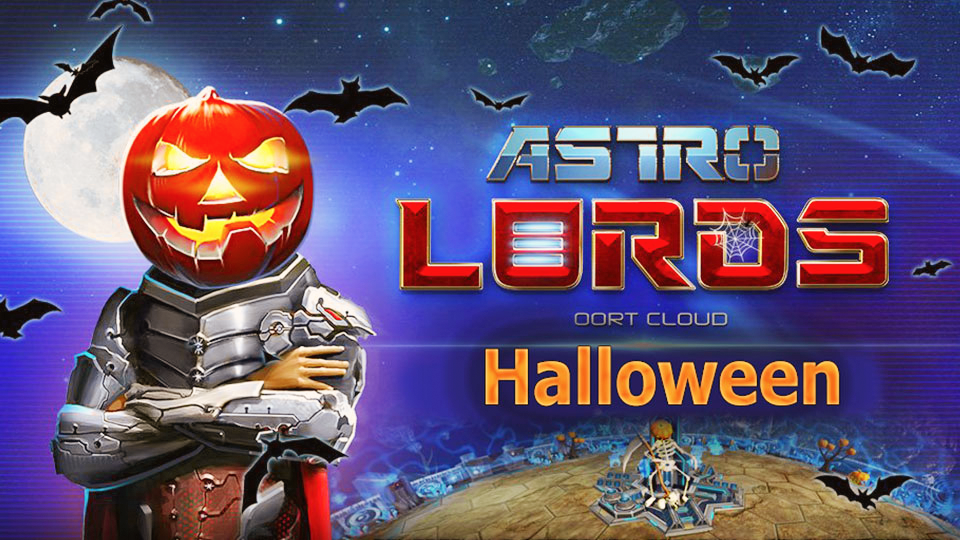 A mysterious, mystical, gloomy holiday, creeping closer and nearer to the Oort Cloud. At the Arena, axes begin their flight again, bats soar everywhere, and a skeleton ominously sits in the center of the asteroid. The air is filled with fear and chaos, the bitterness of gunpowder is felt... hope that your of Jack's lamp will protect the Asteroid from evil... of the green eyes!
From October 28th to November 3rd in the game will have the following activities:
1. Throughout the holiday in the battles in the Arena, an asteroid and at the start of the game there will be special terrible holiday effects.
2. Making payments and you will receive +100% deuterium for free!
3. Discount -20% for upgrading to premium Starbase.
4. Discount on the purchase of the entire assortment of the Store -33%.
5. The chance of finding runes, officers and artifacts in the Unusual Nebula is increased 10 times.
6. In the nebula of crystals and microchips, you can find 2 times more resources.
7. The speed of construction and improvement of buildings -50%
8. The maximum possible amount of deuterium deposited in chests in battle is increased by 2 times.
9. Discount on dismissal and reset skills -75%
10. Holiday mission.