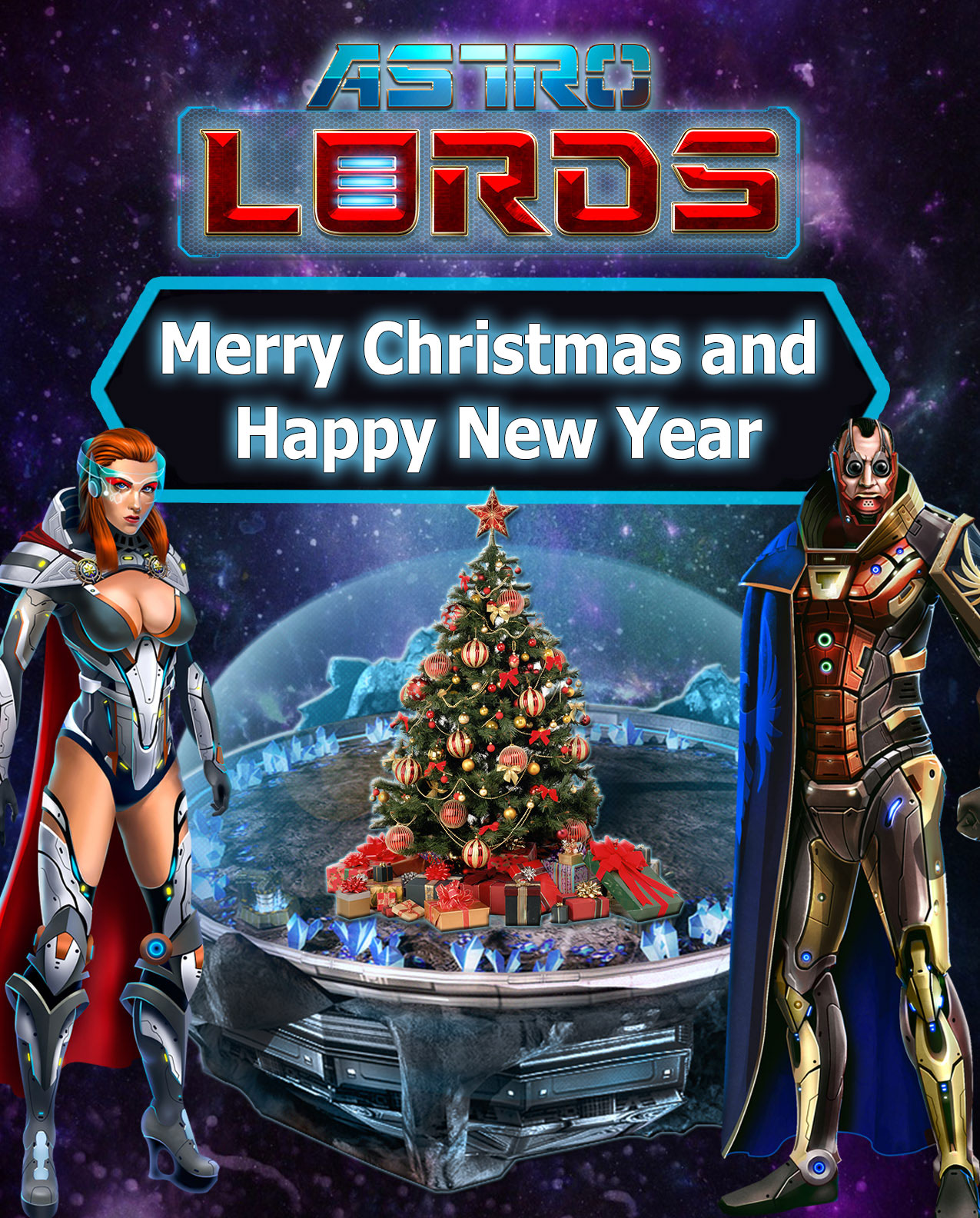 Dear Lords!
The Astro Lords team congratulates you on the upcoming Christmas and New Year holidays.
We wish the New Year 2020 bring you unforgettable emotions, pleasant and warm meetings, significant achievements, as well as desired gifts!
From 12/27/2019 to 01/07/2020 inclusive, a number of pleasant events await you: discounts, tasks and other gifts!
1. The action starts +100% deuterium when using the payment systems WebMoney and Xsolla (except for the package "deuterium flask")
2. Along with winter, winter effects also appear.
3. For the holidays, the Confrontation was removed.
4. The most warming discounts:
- 75% skills reset and dismissal of captains;
- 33% purchase of the entire assortment of the Store;
- 33% all premium Asteroids;
- 30% switch from regular to premium Starbase in deuterium;
- 30% change of the Faction and the creation of the Clan;
- 33% activation price of all Sciences;
- 30% discount on the construction of factories of the 10th level.
But that's not all, because such holidays are full of surprises!