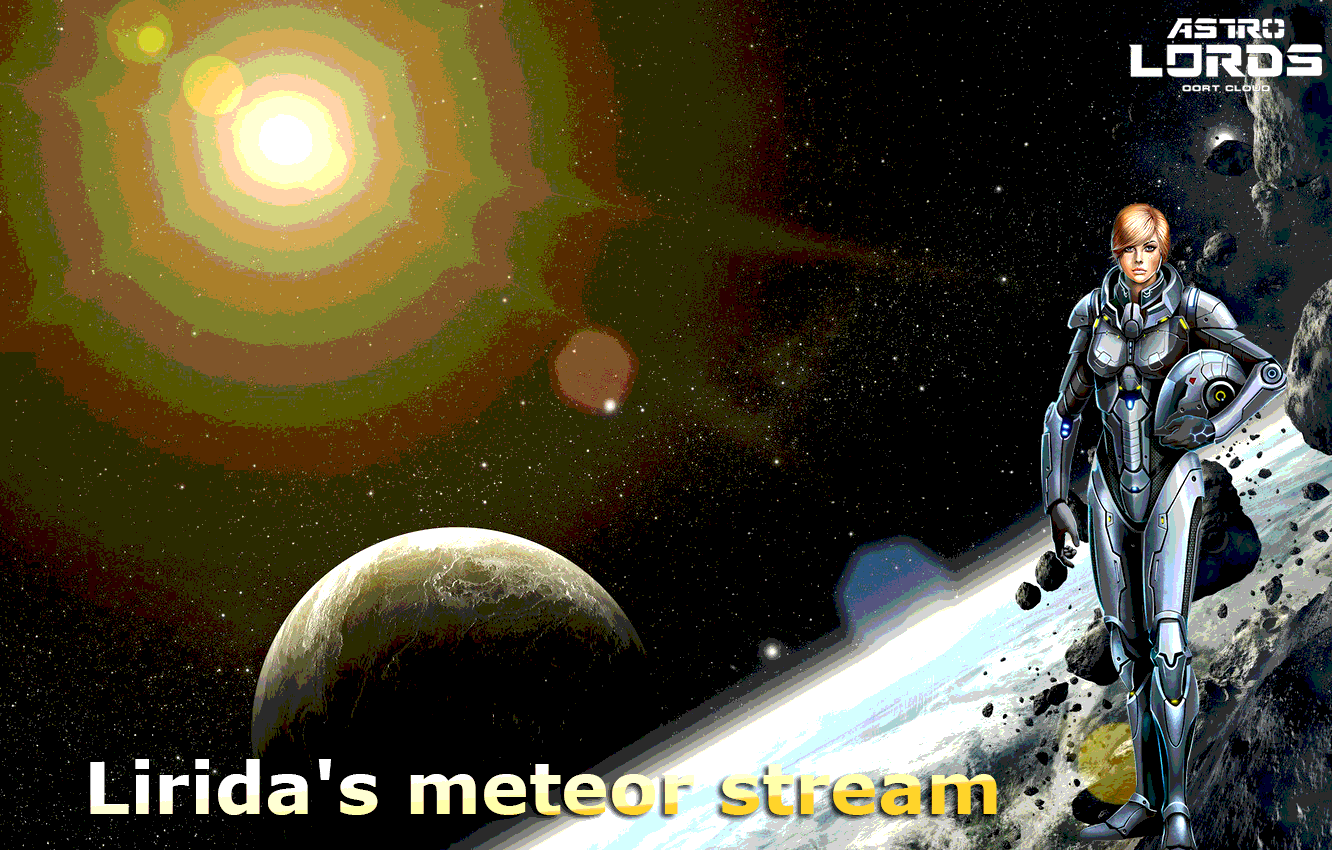 Not all Lords have heard about the meteor stream of Lirida, but in the light of recent events, almost every Lord managed to find out about it. The thing is that for unknown reasons, meteorites and cosmic dust reaching for Comet Thatcher's comet C/1861 G1 immediately spread throughout the Oort cloud. For enterprising Researchers, this fact is so favorable that all prices at Merchants have dropped lower than it could ever be.
We assume that closer to April 27, Researchers' resources will run out and the cost of goods will return to their former places.
1. Making payments through Xsolla and WebMoney payment systems, you will receive + 100% deuterium for free.
In addition to buying deuterium - a prem ship for all captains as a gift!
- upon purchase of a Deuterium Container - Destroyer premium ship
- upon purchase of Deuterium Tanks - premium ship Battleship
- upon purchase of the Deuterium Reservoir - Atlantis premium ship or VIP package from http://ru.astrolords.com/promo
2. The chance of finding runes, officers and artifacts in the Unusual Nebula is increased 10 times.
3. The speed of construction and improvement of buildings -50%
4. The maximum possible amount of deuterium deposited in chests in battle is doubled.
5. -50% for the entire assortment of the Store
Constant changes:
- Battle "Survival of the Fortress:" All for One! " and the naval battle corresponding to it has been changed, now to win the Fortress in it it is necessary to survive without using a teleport, and not protect the portal. Possible time of additional charge has been changed from 3 minutes to 30 seconds.
- In PVP battles with the Fortress, the access time is reduced and now is 30 seconds.