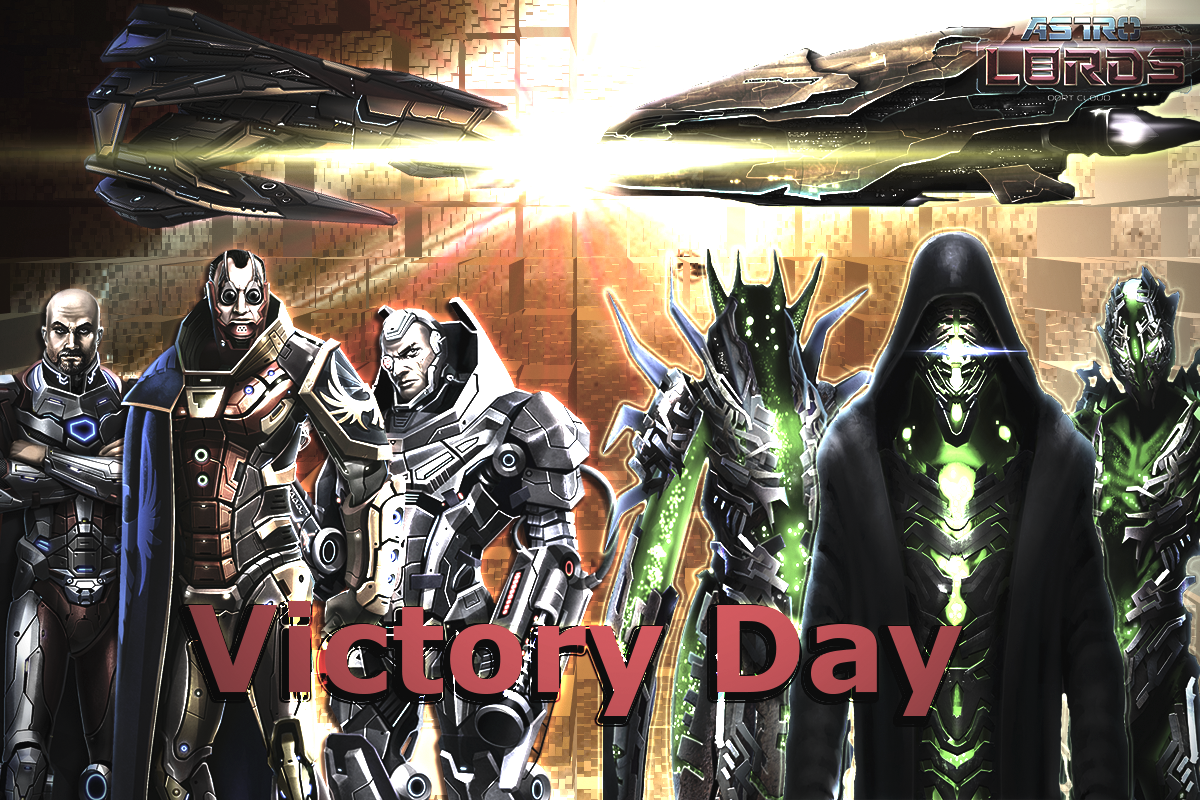 Astrolords! Congratulations on the upcoming holiday - Victory Day!
Let valor, honor and courage be present in the hearts of every Lord and lead to new deeds, achievements.
In honor of the holiday in the game from May 9 to 12, the following events will operate:
1. Making payments through Xsolla and WebMoney payment systems, you will receive +100% deuterium for free.
2. Holiday task.
3. Reset skills and dismissal of Captains -75%
4. 5x experience for the first victory
5. Discount in the Store -75%
6. Ship energy recovery rate + 75%
7. Minimum and maximum damage of all weapons + 75%
8. Discount on premium Asteroids -75%
9. New assignments for those who have completed the quest Thirst for Destruction and In search of revenge.