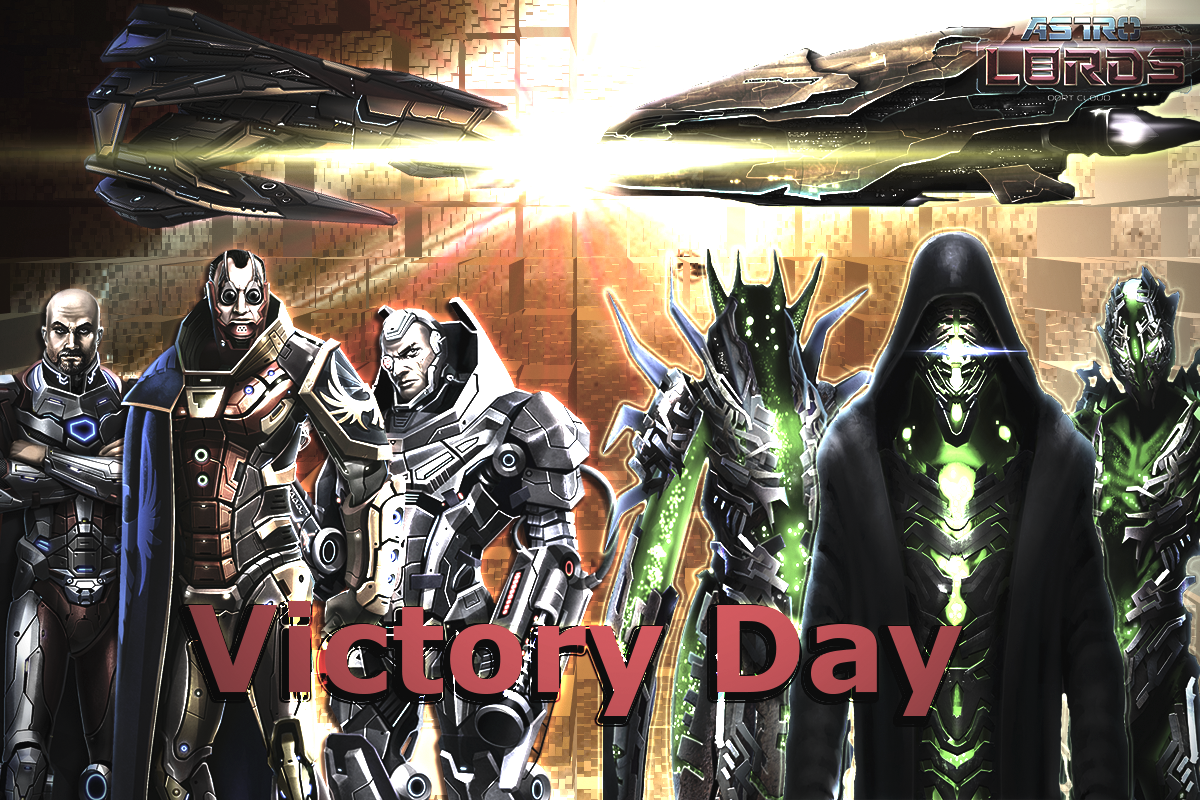 Astrolords! We congratulate you on the upcoming holiday - Victory Day!
Let valor, honor and courage be present in the hearts of every Lord and lead to new feats and achievements.
In honor of the holiday, the following events will operate in the game from May 9 to May 12:
1. Making payments through Xsolla and WebMoney payment systems, you will receive + 100% deuterium for free.
2. Festive task.
3. Reset skills and dismissal of Captains -75%
4.5x experience for the first win on the Arena
5. Discount in the Store -40%
6. The speed of energy recovery, ammunition and damage to the ship when ramming + 75%
7. Nuka and Superbazuka do 9 times more damage.
8. Discount on premium Asteroids -50%
9. The maximum possible amount of deuterium dropped in chests in battle has been doubled.