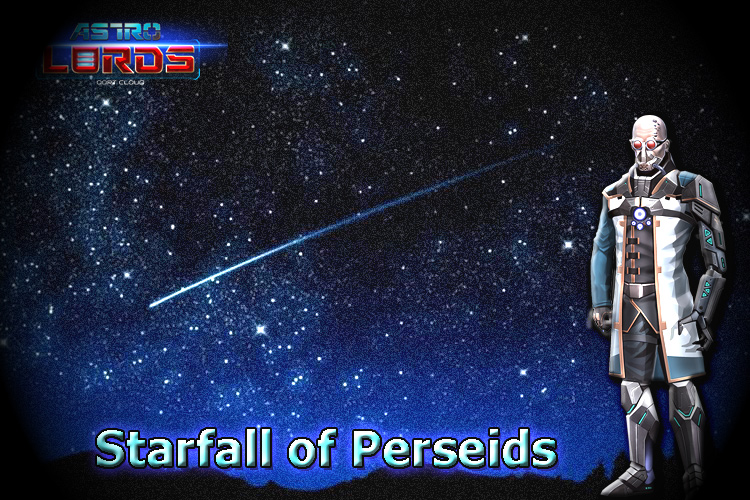 For many years now, at the time of the Perseid meteor shower, chaos has been going on on all Asteroids, so this is the moment of the sweetest discounts in the Shops, which are organized by the Merchants faction.
And everything would be fine if not for the Pirates, who robbed the artifact storage and now... it's hard to talk about it... they have a sale, grr! My Lord, just look what they did with the surprises...
We hope to crack their defenses by August 16 and restore normal economic conditions to the Oort Cloud.
1. When you buy deuterium you get +100% bonus deuterium!
2. Discounts for the entire assortment Shop -33%.
3. Reset skills and dismissal of captains -75%
4. Guaranteed silver artifacts when you open a surprise!
In total, 33 silver artifacts can be obtained from surprises; when opened, one silver artifact drops out.
The minimum cost of an artifact from a surprise is 3000 deuterium, and the maximum is 10,000 deuterium.
Taking into account the maximum discounts in the Store and the discount wallet, the price for opening the surprise 500 deuterium is the lowest, thanks to the Pirates.
5. The chance of finding runes, officers, artifacts and surprises in the Unusual Nebula has been increased by 10 times.
6. Discount on activation of Science -33%
7. Discount for the construction of factories of the 10th level -30%
8. Discount on premium asteroids -33%
9. Discount for the transition from 25 Starbase to the 26th -75%
10. 30% discount in deuterium / tritium when upgrading factories to level 10