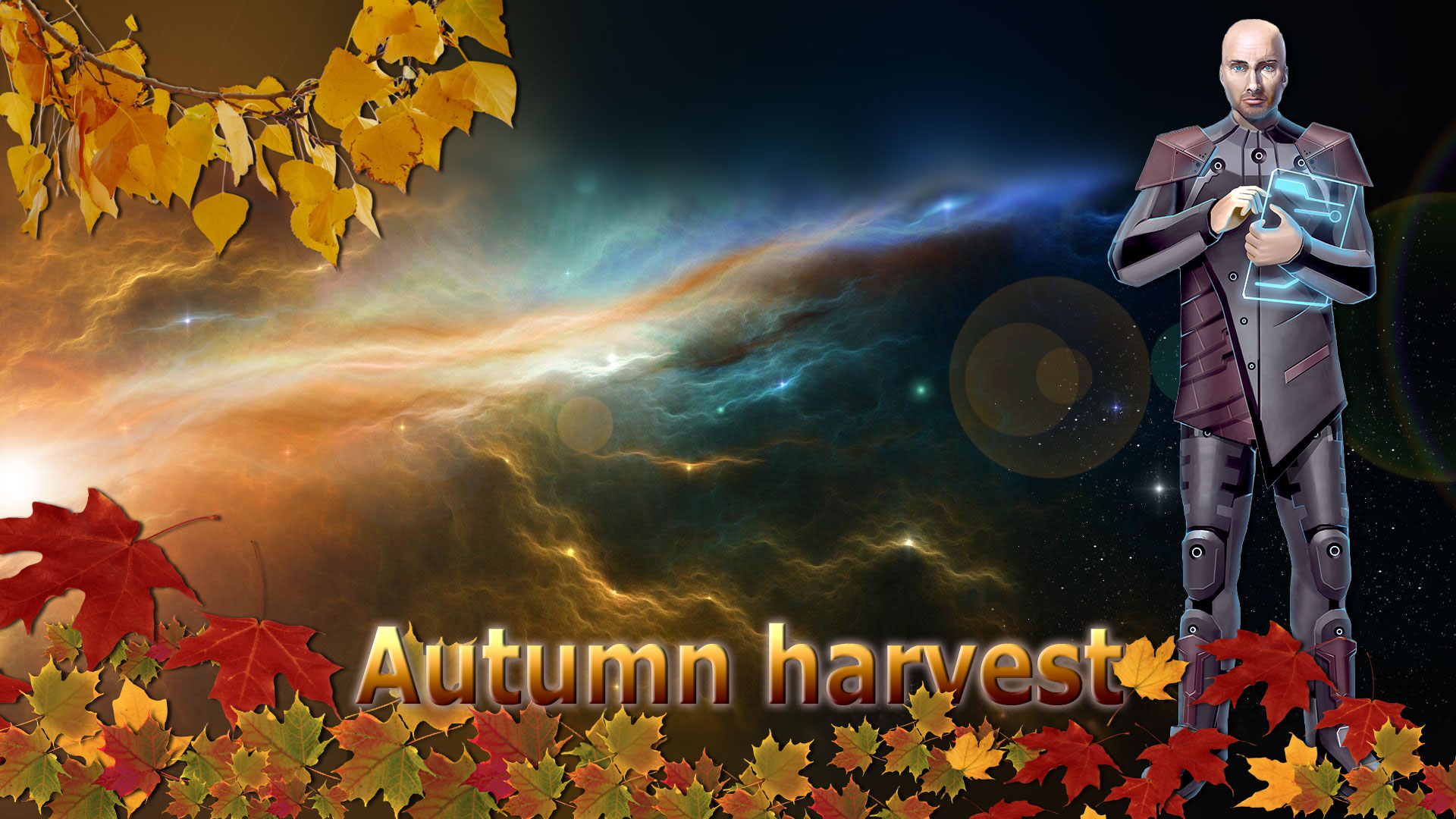 When autumn shows its character, it's time to warm up with a warm and pleasant campaign Autumn Harvest.
From October 3th to October 8th, the following promotions and discounts will operate in the cloud:
1. Making payments via WebMoney and Xsolla payment systems, you will receive +100% deuterium for free!
2. Discount on reset skills and dismissal of captains -75%
3. Discount on the purchase of the entire assortment of the store -40%.
4. The maximum amount of resources that drop in boxes in battles has been increased by 5 times.
5. Experience in combat mode Reaper +200%.
6. 33% discount on the price of activating sciences
7. The number of crystals, microchips in nebulae is doubled
8. Discount for the transition to the 26th Starbase -75%
9. Discount on Global Services -50% (except Premium Ships)
Warm mood to you, Lords!